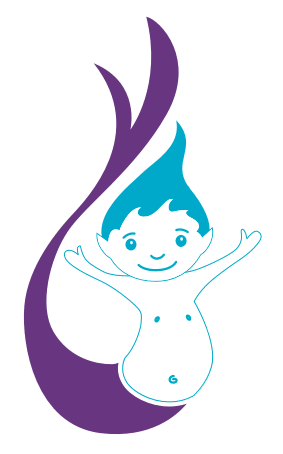 All our swimming courses are based on babies' and childrens' developing physical and psychological needs.
We keep our groups small and age-appropriate, maintaining a calm, fun environment which is geared towards individual needs. The goal is to help children feel safe and confident in the water.
We stay away from permanent floatation devices such as armbands so children are free to develop their own natural swimming movements. This helps reinforce water confidence and deepens their understanding of the aquatic environment. We're sure your child will love Water Sprites, but it's not just about them! Our classes are enjoyable for parents/carers too. Our swimming lessons offer lots of distraction-free bonding time and fun ideas for family trips to the pool too.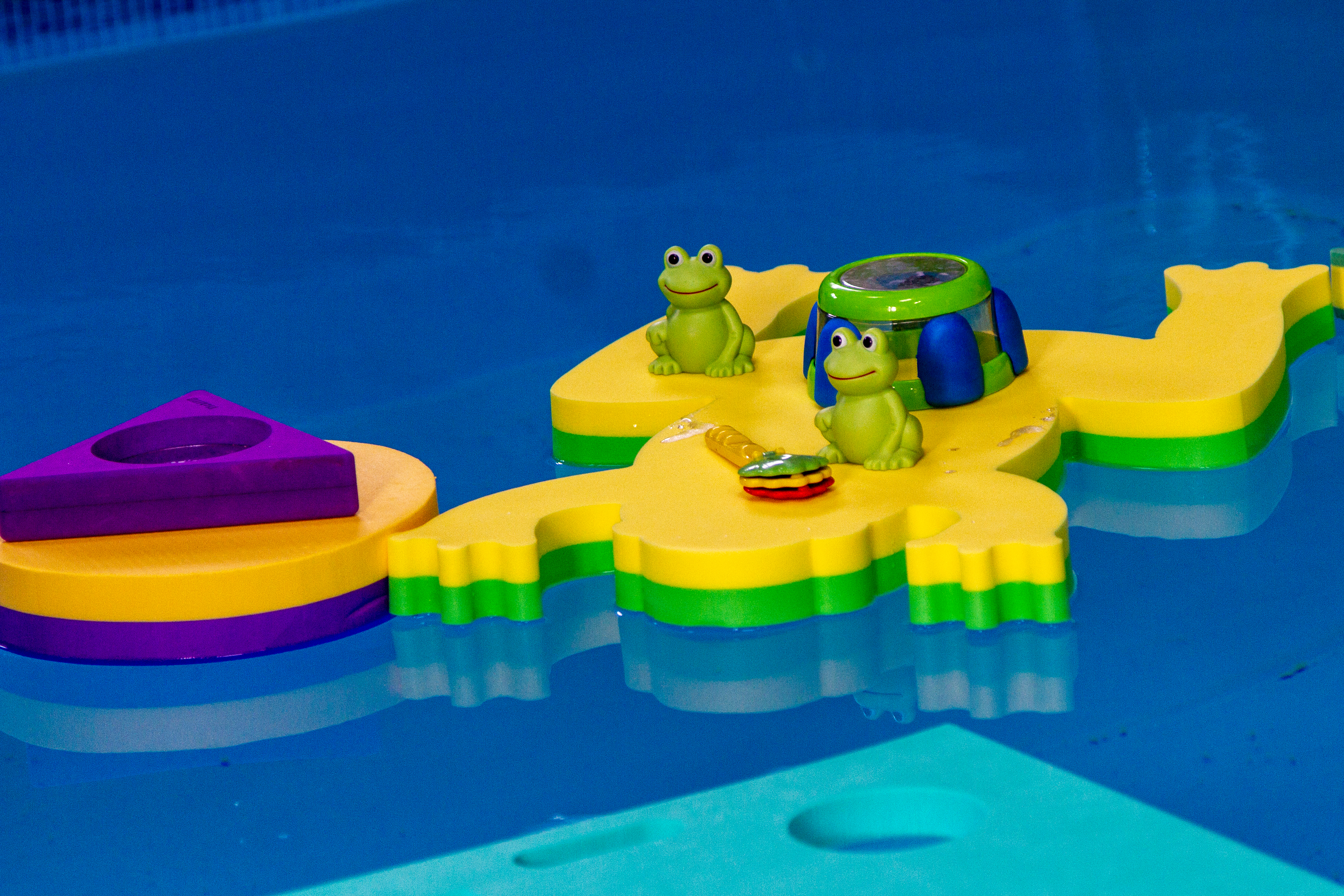 What to expect during swimming lessons.
During our 30-minute baby and toddler lessons we work together to encourage your baby's natural swimming reflexes. We help you master various ways to support and hold your baby in the water. We show you lots of different exercises and movements, and encourage you to swim together so your little-one experiences the motion of swimming.
All our lessons are interactive. We aim for progression without being pushy. We explore above and below the water at each individual's pace. We jump, dive and go underwater to encourage breathing techniques and water confidence. We play games and use swimming aids and toys to encourage independence in the water. Don't be surprised if your child learns life skills along the way!
What makes Water Sprites Unique?
Learning to swim is such an individual experience. As a parent, only you know that little. Isabelle loves water but hates getting her hair wet. And that Toby doesn't like pool noodles.
At Water Sprites, we understand this; we know that every child will take to swimming in their own way. In fact, we are so committed to the individual experience at Water Sprites that it's influenced the way we run the business!
Water Sprites has been running as an independent business since 2011. Water Sprites is not a franchise and never will be. We feel strongly that the franchise business model isn't right for us. Because for us, it all comes back to Isabelle and Toby. As an independent business, we can take into consideration Isabelle's wet hair and Toby's pool noodle. We can plan out swimming lessons for each age group as we see fit. We can choose the content and approach and make sure the lessons are engaging, educational and fun.
If at any point we feel particular children need a different approach we have the freedom to adapt quickly, we can vary classes according to YOUR child's needs. After all, one swimming hat does not fit all!
Ultimately, it's really quite simple. we have chosen to keep my business independent so we can be led by your child's needs, not those of a distant head office. For me, that's what makes Water Sprites special. We hope you and your children feel the same!
Our teachers are highly trained, DBS checked and First Aid at work trained and many of our teachers have a classroom teaching background, which helps to bring a new dimension to the lessons, which are delivered. They are enthusiastic and driven to help you and your child experience a magical swimming journey.
Our swimming courses are specifically tailored to five stages/age groups.